Terminus, please get off!
Added: March 13, 2006 | Date of action: Feb. 25, 2006
Author:
Martin Linhart
Photos:
Vladimír Linhart
|
Martin Linhart
Tags:
2006
|
Chile
|
Jižní Amerika
|
Santiago de Chile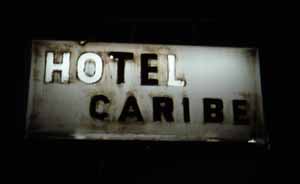 We had two days in Santiago prior to the departure. On Saturday evening, when going by underground from the Estacion Central to the Puente Cal y Canto station, we took note of an advertisement for a jazz concert that was to take place close to our El Caribe and what was important, for free. When at about 9 p.m. at the main square the chess players packed up their business and the gospel-spreading loudmouths began to appear instead, we set out to look for the jazz. We hoped that a blues would be hidden under the sticker of jazz. You might understand that we werent particularly keen on listening to those classic musicians shouting down each other and riding up and down the scales over and over again.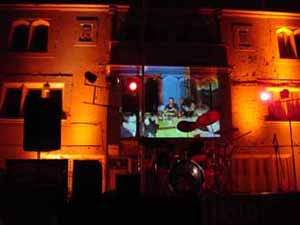 We took two seats in the front. The master of ceremony introduced the first band and its name Mr. Dixon indicated that we werent wrong in our judgement. One hour that followed was like a balsam to our ears that almost got used to the traditional Peruvian music in the Aymara language music that evoked for as the classical Japanese songs. Not to speak about those perfectly tuned musicians from Titicaca Lake.
More about the band Mr. Dixon you can read, watch and listened to on their web pages mrdixon.cl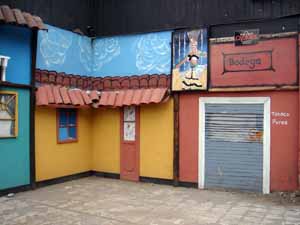 Eva and Milena wrote to us that they move to Valparaiso on Sunday in the morning. We simply could not afford such a luxury. Due to our financial situation we couldnt but stay in Santiago. We set out on foot to the hill of San Cristobal (869m). The city in the Sunday morning was completely depopulated and even otherwise lively quarter of Bellavista showed no signs of life. We avoided the standard path and took a shortcut instead. So we reached the top from the other side and had to get over the stone barrier by Virgin Mary exposed to the sights of devout Chilean crowd. But it was worth the trouble since we found some prickly pears that provided us with welcome refreshment.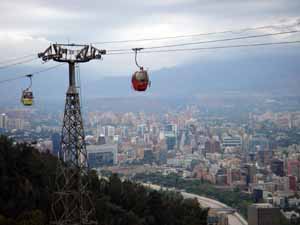 By the time we were going down early in the evening Bellavista was already full of life. One would hardly find a seat by the Pio Nono avenue. We directed ourselves toward the Santa Isabela supermarket to bring home a few bottles of Pisco, but first of all to buy our last dose of mortadela salami that kept us cheaply alive throughout the trip.
On Monday morning we called at our embassy to pick up the rest of our stuff, packed it up, said good bye to the old fellows in El Caribe hostel and jumped on the yellow bus that took us to the Centropuerto bus stop. The check-in scales revealed that we got again some ten kilos of overweight together. Fortunately, nobody had the idea to put our cabin baggage on the scales. That would surely make up for another 20 kilos. There was no other way than to put on our duplex boots, a few additional layers of clothes and get the tent off to have it as a cabin luggage. In the airport hall after good 15 days we met with Milena and Eva. Twenty hours on the plane were ahead of us - first to Madrid and then to Frankfurt. The girls had it direct from Madrid to Prague.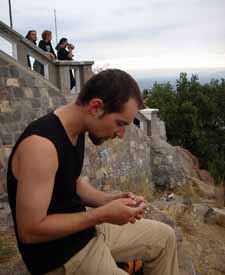 Frankfurt gave us a frosty welcome after arrival on Tuesday evening. We didnt have any transport to Prague arranged in advance so we had to do our utmost quickly to get something, since Martin had to be in office the following morning. The midnight train was not an option we were discouraged by the hefty price of 80 euros per person (our money would have been enough only for one ticket). Eurolines office was closed when we arrived at Hauptbanhof. We quickly looked up the phone number of Student Agency whose coach was supposed to stop here in about an hour. We were lucky, the main reservation centre in Brno worked until 8 p.m. We could have been in trouble five minutes later.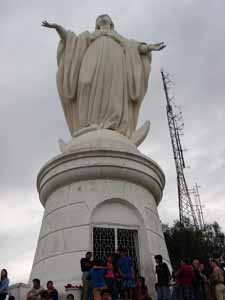 The girl in the phone figured out the price in euros it should have cost 81. On the coach we went through hard moments when the nice stewardess calculated a price of 85 euros! We didnt expect that and started turning our pockets inside out. We put it together just by the last eurocent we had. We were on the safe side.
Vladimir got off in Plzen before four in the morning and Martin, tired and already wearing a suit, found himself fussing about the tiled corridors of the interior ministry.